What are wall coatings? Are they paint?
The only similarity it has with paint is the coating comes in a tin!
Our specialist coatings are manufactured here in the UK.
ELASTOMERIC ACRYLIC or PRO-FLEX ULTIMATE has been custom made by ANDURA COATINGS in Oxfordshire & our ALKYD RESIN or TEXTURE COATING is made by PLASPERTEX COATINGS in Cambridgeshire.
Their unique formulation gives it the ability to protect your home from penetrating damp, it gives outstanding durability and can take anything the British weather can throw at it!
They are flexible so it won't crack, UV stable so it won't fade and microporous allowing the walls to breathe.
Available in 12 complementing colours which will bring style and character to your home with a superior long lasting finish.
Our specialist coating offers more than ordinary masonry paint ever could!
The specialist coating can be applied to almost any kind of wall surfaces (excluding wood) such as Render, Masonry paint, Brickwork, Tyrolean Render, Pebbledash & Roughcast.
Our wall coating system are applied by our very own highly skilled applicators with years of experience.
WE INCLUDE A WALL RECONSTRUCTION SEVICE. Before we do the coating, we repair all the cracks, fix blown render so the present condition of your home is irrelevant, WE CAN FIX THE LOT!
NO MORE PAINTING, A typical application will last upwards of 20 years and more.
HIGHEST QUALITY, Meets and exceeds all relevant BS building regulations.
Features & Benefits
Does not fade, chip, crack or peel.
Resists dirt, mould, algae & acid rain.
Eliminates penetrating damp.
BBA approved.
15 year guarantee.
12 colours available.
Lasts upwards of 20yrs.
This is not a DIY product & is not available in any DIY stores.
No need to paint again.
Helps conceal scars caused by home improvements.
Weatherproof & microporous to allow walls to breathe.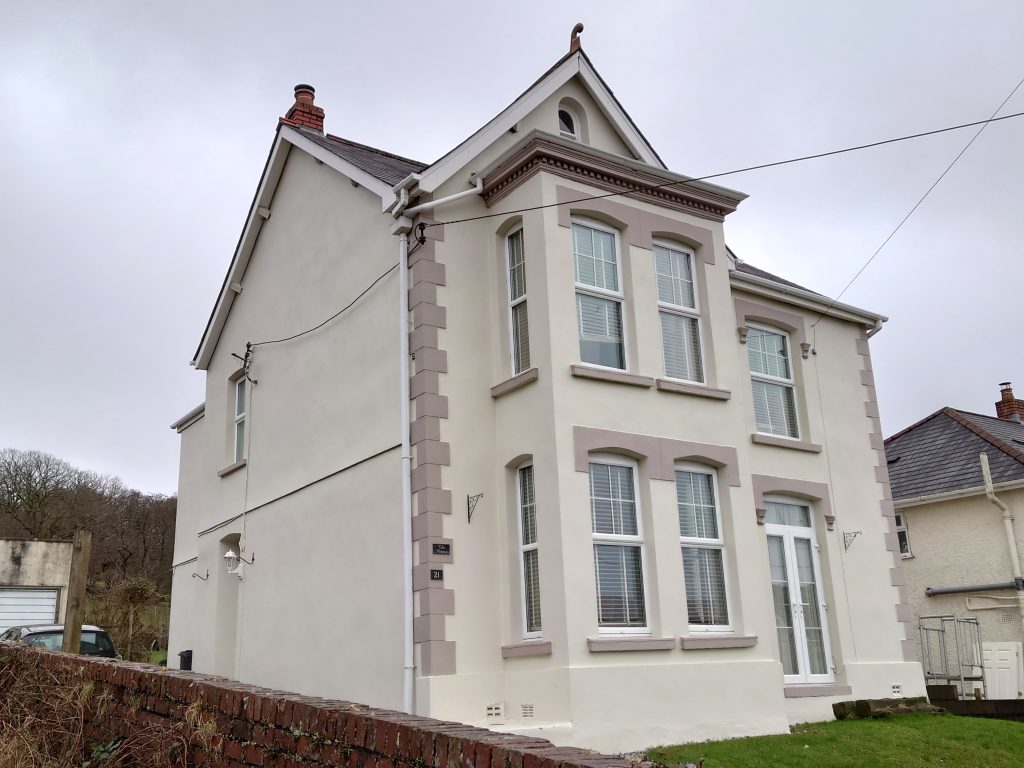 Us on instagram @tyhapuscymru