RECOMMENDED FOR PAINTED WALLS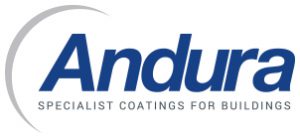 PREPARATION – All surfaces are applied with a bio-chemical solution to help lift all dirt, mould & algae. Next all surfaces are thoroughly cleaned down by high pressure equipment removing all dirt, mould, & algae.
Preparation is of paramount importance and will no doubt determine the success or failure of any project. We take great care and attention to ensure that all substrates are stringently cleaned down and made ready for the next stages of application.
MASKING UP – All windows, doors, paths and surrounding areas are protected with heavy duty paper, polythene and dust sheets. Great care is taken to protect driveways and adjoining properties.
REPAIR WORK – This stage is to professionally repair any cracks, worn or damaged render including hacking off if required. Great care is taken to match the existing surface profile to achieve a seamless repair. On a heavily scarred wall, we will also apply a bonded cement slurry if needed.
PRIMING – This is only done if repair work has been carried out as PRO-FLEX ULTIMATE does not require primer when used on painted walls.
APPLICATION – Using specialist spray equipment ANDURA PRO-FLEX ULTIMATE is applied up to 20 times thicker than regular masonry paint. A minimum of 1.5 litres per square metre is used thus ensuring a perfect uniform finish.
HOUSEKEEPING – Great care is taken to unmask all windows, doors and any other areas that have been precision masked prior to application. General housekeeping then takes place to ensure that the project site is left clean and tidy.
ANDURA PRO-FLEX ULTIMATE – Provides excellent long-term protection and decoration for buildings. The elastomeric properties of Pro-Flex technology give excellent resistance to subsequent cracks in the substrate. Its breathable, hard wearing and dirt resistant keeping your home in top condition.
Ty Hapus Cymru's long-life wall coating offers maintenance free, decorative and weatherproof protection that is guaranteed against chipping, flaking or peeling for 10yrs.
Us on instagram @tyhapuscymru