Spray coating is a highly cost effective way of updating your existing UPVC windows, doors & conservatory. Up to 70% cheaper compared to replacing for new.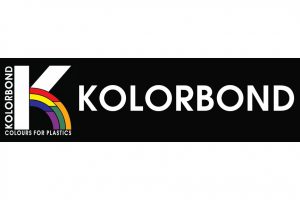 Special coating
Manufactured in the UK by Technispray Paints Ltd., Kolorbond Original is a special, spray applied coating designed to paint UPVC, PVC and other hard plastic such as ABS, Polycarbonate, acrylic and polyester powder coatings. Unlike most paints for plastics which try to stick to the substrate, Kolorbond Original forms a molecular cross bond with the plastic surface.
Available in all standard RAL, BS decorative colour ranges.
To enable the production of coloured window frames and coloured conservatories thousands of colours are available. Kolorbond Original is available in all standard RAL and BS colours, We also match to most other colour systems and popular paint colours. Additionally, we have a specialist colour matching service, second to none, that allows us to match non-standard colours from samples.
Kolorbond original is:
Available in almost any colour
Available in gloss, satin or matt finish
UV resistant – perfect for Conservatories and Patio Doors
Resistant to Abrasion – ideal for doors and window frames
Guaranteed to last
When correctly applied to UPVC window frames, doors, conservatories and fascias. Kolorbond is guaranteed to adhere to the plastic for a minimum period of 10 years.
Colour Stable
Kolorbond is extremely colour stable and resistant to UV. It is guaranteed to hold its colour, without excessive fading, for a period of 5 years.The surface of window profile is protected from UV degradation by the application of Kolorbond.
Kolorbond does not contain lead, cadmium, zinc, formaldehyde or isocyanates so is kinder to the environment and safer for the workers who apply it.
Us on instagram @tyhapuscymru