Ty Hapus Cymrus' Roof Coating system is a highly durable coating which protects and beautifies concrete roof tiles giving them the colour and appearance of a new roof. Independent tests carried out by the Paint Research Association (PRA) show that our coatings are exceptionally durable and will perform well, with good colour stability for more than 10 years. We use only the highest quality products supplied by Andura Coatings.
Features & benefits
10Yr Guarantee
Resists Moss & Lichen growth on roof tiles
Highly Durable
Weatherproof and breathable
Colour Fast
Acid Rain and pollution Resistant
Alkali Resistant
Gives the appearance of a new roof
6 Colours
CLEANING DOWN – Very powerful water jets are applied to every square inch of the roof. Years of grime, soot, mould, algae and moss are removed.
BIO-CHEMICAL WASH -This very effective bio-chemical wash is applied by means of spray to penetrate roof tiles and kill of growth at the root. The residue of this Biocide remains in the tile as a barrier for extra protection.
RESTORATION AND REPAIR – All damaged and or broken tiles will be replaced together with any re-bedding or re-pointing of hip tiles, ridges and gables.
FINAL APPLICATION – The final application not only provides a tough durable finish but also enhances appearance and provides your home with a complete and all year round protection from the great British weather. Two top coats applied by specialist airless spray equipment in customers chosen colour.
The 1st coat is applied and allowed to dry (please note: drying time dependant on temperatures at time of installation).
2nd coat is applied to give a finish of a newly installed roof. Following completion, your property will be left in a clean and tidy condition
Your home will be refreshed and rejuvenated after receiving our treatment.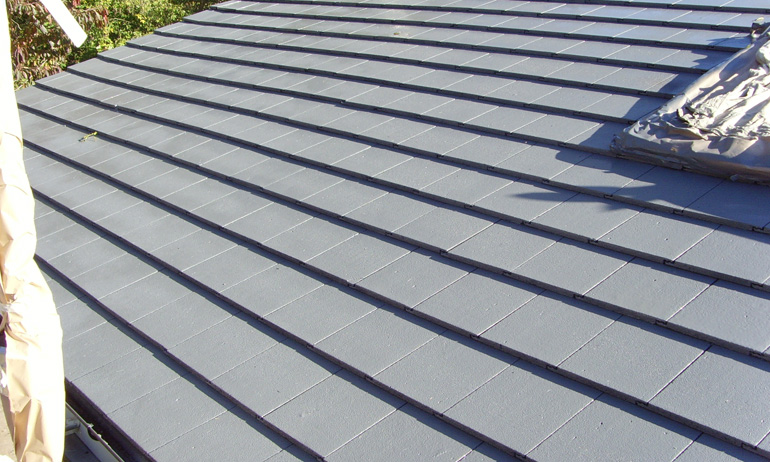 Us on instagram @tyhapuscymru