Mask items which do not require painting with tape and masking paper. These items include glass, handles, brickwork, hinges, etc.
All excess mastics and silicone sealants that are evident on the faces of the substrate should be completely removed prior to spraying. Silicone joints between two pieces of substrate should be partially removed and replaced after spraying.
Clean the UPVC plastic or powder coating using Vinylkleen. All dirt and grease contaminants are to be removed at this stage.
Abrade the surface to be painted with Scotchbrite on UPVC or 320 grit paper on powder coating. Any marks left by the grit paper should be removed using Scotchbrite. Thoroughly clean the surface with Windowprep.
Any dust particles left on the surface should be removed using a tack rag.
First apply a 'dust coat' of Kolorbond® to lightly cover the surface of the substrate.
A second medium coat of Kolorbond is applied and left for approximately 5-10 mins.
A third medium coat of Kolorbond is applied the final total dry film thickness should be 20 – 30 microns.
Leave to dry for approximately 10 minutes. De-mask and replace any sealant as necessary.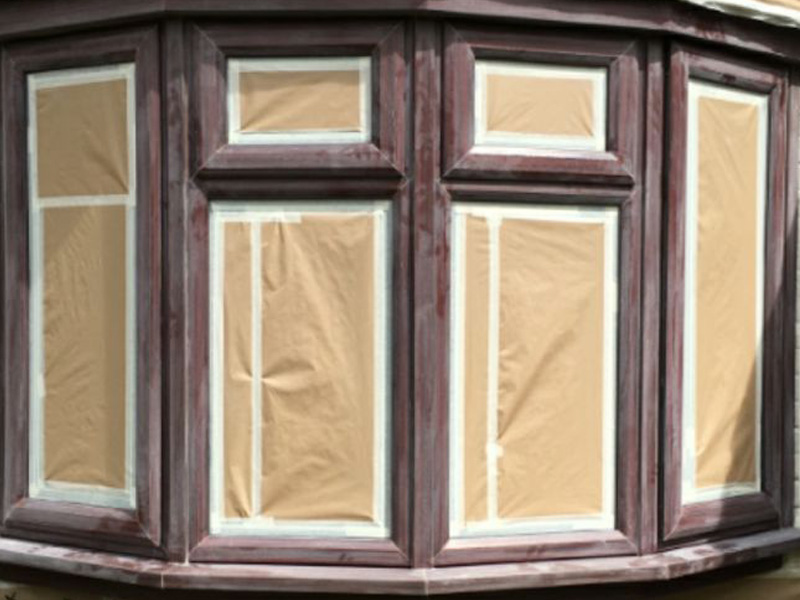 Us on instagram @tyhapuscymru